Sunday, February 2, 2014
Say glamourous10:07 PM
© prettypeopleclothes@gmail.com
Wednesday, June 5, 2013
Say glamourous2:57 PM
Dear shoppers,
[updated 5th June 2013!]

PRETTYPEOPLECLOTHES is back with more exciting stuff! Stay tuned for our upcoming items.

Meanwhile, we are also clearing our current stocks. All items listed on the websites are available while stocks last.
Please place your order through us directly at prettypeopleclothes@gmail.com with the following information:
Name:
Email Address:
Mailing Address:
Date of Birth:
Mobile No:
Mode of Postage: Normal/Registered postage (Normal postage is at $1.50 per item, additional $0.50 for each additional item and Registered postage is an additional $2.50 on top of normal postage pricing).

Item #1: x no. of items e.g. 2 x Waist Slimming Belts
Item #2:
Item #3:
Item #4:
Item #5:

Total Quantity ordered:
Total Amount including Postage:
Mode of Payment: POSB/DBS Transfer only* Account number will be provided upon confirmation of order.

I agree to abide to the Terms & Conditions stated on PrettyPeopleClothes website and understand that this may be subjected to changes without prior notice.

Date of submission of order:

*We will respond as soon as possible once we have received your order form. Please do NOT use the order form at the side of the page as it is no longer in use and we are drafting up a new one.
© prettypeopleclothes@gmail.com
Monday, December 7, 2009
Say glamourous3:08 AM
[UPDATES]

7th December 2009

© prettypeopleclothes@gmail.com
Monday, August 31, 2009
Say glamourous2:38 PM
PRICE SLASHED 20% off. NOW @$40 only. usual price $50.
Was selling at $55+ in stores.
FASTEST FINGERS GET IT. ONLY 1 PIECE LEFT
Lancome
Lancome Pure Focus Masque
(Self-Heating Mask)
The mask's self-heating and massaging action works like a facial sauna to dilate pores and effectively remove impurities and excess sebum. A powerful, anti-bacterial agent associated with marine algae extract proven to soothe, purify, and regulate sebum production.
Comes in a box packaging. Ideal for your skin.
Selling at SGD 40 (special price, first person to email us the order gets it :D)
Only 1 piece available! Letting go only cos I bought an extra piece.
Grab one now for yourself or ladies, get it as a gift for your girlfriend! They're sure to love the effect of this sensational self-heating masque :)
© prettypeopleclothes@gmail.com
Say glamourous10:39 AM
SUPPLIES AVAILABLE
Our items avail for supply includes
1. Skinny Jeans (Manha, Lona, Zedane, ENE, Super Skinny etc)
Email me for rates in bulk purchase. Min. 20 pcs per order for wholesale price.
For wholesales of Skinny Jeans, stocks will take approx. 1-2weeks to arrive after payment has been made.
2. Beauty products
Email me for rates in bulk purchase. Min. 50 pcs per order for wholesale price.
3. Pashmina Shawls
Email me for rates in bulk purchase. Min. 20 pcs per order for wholesale price.
Drop us an email at
prettypeopleclothes@gmail.com
if you would like to get supplies from us.
For those who have preordered items from us, you can check ur order list at
http://ppc-preorder-status.blogspot.com/
pls note that only those who have been invited can access. Please login using a valid Google Gmail account. The password is your own password.
Note: This measure is taken to protect the privacy of all customers and only participants of preorders can access the page. If you have ordered from us for a PREORDER, and dun have access, kindly send a mail to
prettypeopleclothes@gmail.com
and we will send you the invitation. Thank you.
© prettypeopleclothes@gmail.com
GLAMOUR
For the glamourlicious
Welcome Pretties. We are pleased to have you here :D
love glamour*
pretty accessories*
pretty clothes*
Love your beauty, Love pretty clothes
Contact us at prettypeopleclothes@gmail.com
We are now on MSN! Add us at
prettypeopleclothes@gmail.com
We will be featured on Slops on 8th March 2008 :D
Shoppers Online!
Nuffnang Ads
♥ We love Nuffnang Ads!
Check this out! :)

rules & regulations
Terms & Conditions
*Pretties*
Read before placing your order =D
♥ Quick & fast deals!
No dead buyers allowed.
♥ Email us at
prettypeopleclothes@gmail.com
to place your orders
*Please follow the order form below for the format.
♥ All Orders will be
mailed
.
♥ Strictly no meetups.
♥ Payments via
DBS/POSB bank transfer only.
♥ Acct no. will be given in confirmation email.
♥ Strictly
No
interbank transfers.
♥ All prices are fixed and final.
♥ Items are on a
first come first serve basis.
♥
No backing out after confirming order.
♥
No cancelling during midst of order.
♥
No payment= No order
♥ Pls note that the
colour shown in the pictures may differ slightly from actual colour due to lighting/picture quality.
♥ All prices stated are in
SGD.
♥ International buyers are welcomed. International shipping fees apply.
♥ Reservations of items are available but payment must be made within 48hrs else it will be released for sale.
♥ Items will only be sent out when payment is received.
♥ Prices stated are
not inclusive of postage; unless stated otherwise.
♥ We will
not be liable for any broken/spoilt items when they are shipped/mailed.
♥ We will
not be liable for any lost mails.
♥
Opt for registered mail
if you want more security for your purchase.
♥
Goods sold are non-refundable/non-exchangeable
♥ Swaps are dependent on whether you have the item that we are looking for.
♥ For Sprees conducted,
in the event of bad response, PrettyPeopleClothes reserves the rights to cancel sprees.
In which case, full amount will be refunded to you
♥ For Sprees, use our
order form
(box below) and follow the format to place orders. Other formats are not acceptable.
♥
No unauthorized ripping of things off this website.
If you want to use something, please credit us and email us to let us know.
♥
PrettyPeopleClothes reserves the right to change the T&C without prior notice.
We hope you will have a pleasant shopping experience so do abide by the T&C. =D
Order Form
♥
Use the order form and click 'submit' for your orders, pretties :D
In the event that the form is not functioning, please submit your orders by email to prettypeopleclothes@gmail.com
Join our Mailing List for Latest Updates on Promos & Discounts!!
Kindly check your email (junk as well since sometimes they may end up in the junk section) & click on the confirmation link in order to be subscribed to our mailing list =D
Live Chat with PrettyPeopleClothes
♥
LiveChat
here!! If PrettyPeopleClothes is online, You can chat with us here!
Use either of the instant messaging chats to msg us! If we don't respond on one, you can try the other if one is down. =D
Alternatively, add us on msn at prettypeopleclothes@gmail.com should you have any enquries for instant chat also.
Click
here
to use Plugoo to instant chat with us OR use CHATANGO below to chat with us!

Advertisements
♥
Please use this for
advertisements
only! Enquiries use board below or email us =D.
DO NOT SPAM! SPAM=BANNED
Special Deals
♥ Check out the hot deals of the week here.

Members' Special!! Grab your items now!!

** Join us to become a member of PrettyPeopleClothes and get to enjoy the special discounts!
5% off All Regular Items
Members' Birthday Special: purchase on ur birthday and enjoy 10% discount! :D
Note: Discounts applicable on the price(s) stated only. Does not apply to postage fees.
i.e. calculate your total amount * % discount then add on postage fees.

Enquiries
♥
All
Enquiries
here!! Advertisements pls use board ABOVE.
ENQUIRIES & COMMENTS ONLY
ENQUIRIES & COMMENTS ONLY
ENQUIRIES & COMMENTS ONLY
Testimonials
Our Services
credits
Currently Playing
♥
Move to the rhythm
Other Slops
♥
Proud to be listed by: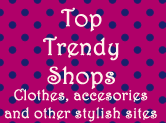 Myzaak - Online Shopping
♥
Other Shops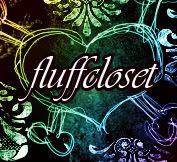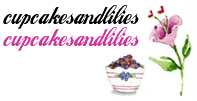 Awesome Highway
Cl-shop
Feed Your Closet
I love These
LeQueenies
Mystique Space
Paradise Shopper
Princessy Her
Quality Guaranteed
Rainbow Spree
Saveurtymfrmshopping
Sh-op
Superthingy
Temp0shop
The Blackbox Shop
TinyShop
Whitehearts Shopping
100percent Shoppers